It is inevitable, those who like Spider-Man also tend to split into two teams: Team Gwen Stacy and Team Mary Jane. Although Gwen was Peter Parker's first great *love, she ended up *dying, and it was Mary Jane that Spider-Man ended up marrying and having a long *love story – and back and forth too.





Mary Jane Watson is, in my humble opinion, the most interesting character within the entire cast of supporting Spider-Man stories, and her magnetism has made her instantly popular with readers since her first appearance. Today, we bring you 10 facts about her.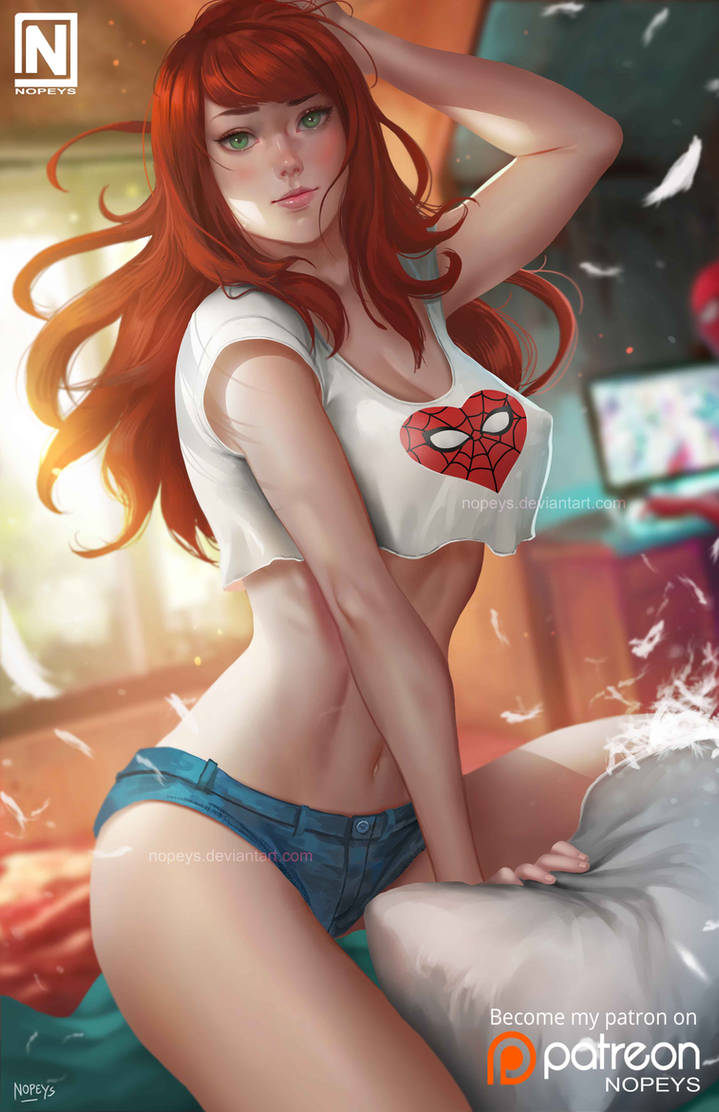 10 – The popularity of Mary Jane




When Stan Lee and Steve Ditko created Gwen Stacy, the original idea was for her to be Peter's love interest for the rest of the series. Mary Jane Watson shared the same creators as Gwen, although her look was designed by John Romita. While Gwen was reserved and intellectual, Mary Jane was outgoing and lived life intensely.
Mary Jane was considered a modern woman and seemed much more exciting to readers compared to the traditional Gwen. Her own creators were shocked at how much she appealed to audiences, and they preferred to write for her rather than Gwen.
9 – Inspiration


It's not uncommon for comic book artists to base their characters on real-life people. These inspirations can come from celebrities to friends of the creator. The Ultimate version of Nick Furym, for example, is based on Samuel L. Jackson, which led to the actor portraying the character in the Marvel Cinematic Universe.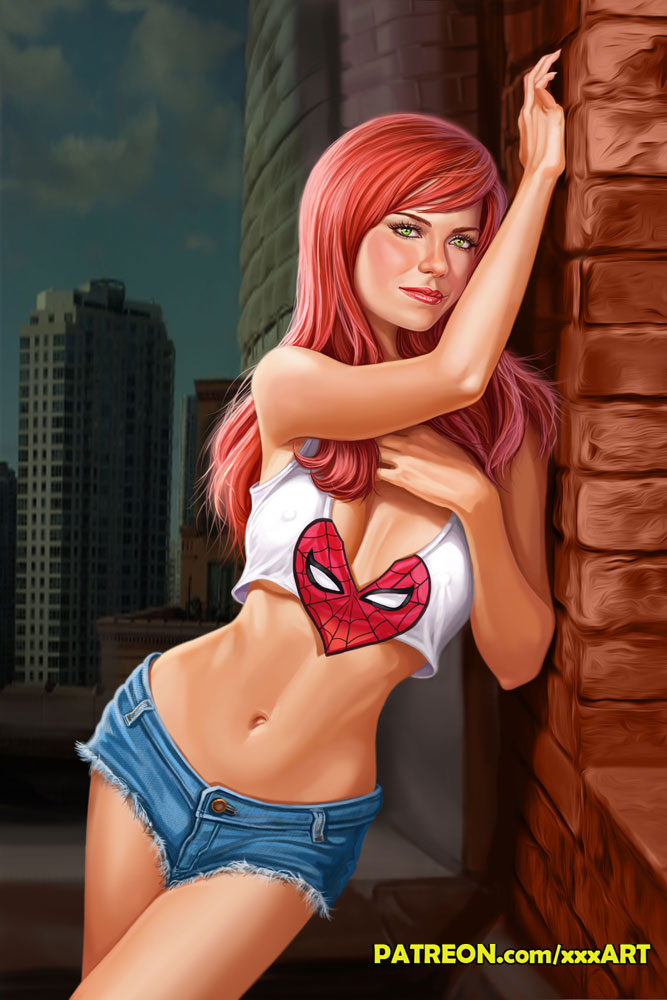 Mary Jane Watson was based on a 1960s celebrity named Ann Margret, a Swedish actress and singer best known for her roles in Goodbye, Love, and The Devil's Table. At her peak, Ann Margret was considered an international*sex symbol. It should come as no surprise, then, that John Romita used her as inspiration for Spider-Man's new love in life.
8 – She Had a Difficult Childhood


While Peter Parker's childhood may have been a little different due to the death of his biological parents, at least he had his Uncle Ben and Aunt May. Mary Jane, on the other hand, probably had a worse childhood than Peter. Despite her father being a respected university professor, that wasn't good enough for Philip Watson.


He wanted to become a great author, but he just couldn't, and he blamed his family for his professional failure. Because of this, he took out his frustrations on Mary Jane's sister Gayle, beating her up and tormenting the rest of the family. Those scars would stay with Mary Jane for a long time. This was also the reason why MJ developed his carefree, party-going personality; it was a way of masking the emotional pain
he carried with her every day.
7 – Admit it, Cat


Although it would not appear until much later, Mary Jane was first mentioned in Amazing Spider-Man #15. For over two years, she was actually a running gag in the comics, with Aunt May constantly trying to get Peter on a blind date with his neighbor's niece, and Peter making every excuse he could to avoid actually meeting her.
The joke, of course, was that Peter assumed that anyone who needed an elderly aunt to arrange a blind date could only be very ugly. Then came Amazing Spider-Man #42 , by Stan Lee and John Romita Sr. After months of Anna Watson's niece being mentioned and occasionally glimpsed in the shadows or obscured by furniture, Mary Jane Watson has made her first full appearance and we finally get the joke. . She was stunning.


Mary Jane has easily one of the best debuts in comics. Not only is the scene striking and iconic, it even comes with a catchphrase that has become iconic, when she says that Peter has just won the lottery. And he really won.
6 – She Knew Spider-Man's Identity For Years
If you think you're a huge Spider-Man fan, then answer this one: who was the first person in the Marvel Universe to discover that Peter Parker and Spider-Man were the same person? Okay, this joke is not funny, because if you got to this point in the text, it's obvious that it was Mary Jane.
In a 1989 story, Spider-Man: Parallel Lives , it is revealed that on that fateful night when Peter Parker left the house to go confront the thief who killed his Uncle Ben, Mary Jane saw Spider-Man leaving the Parker House. Instead of telling anyone, however, Mary Jane kept this secret for years. In Marvel canon, it would be years before Mary Jane finally told Peter that she knew her secret, something that only happened in Amazing Spider-Man #257.
5 – Rejected Peter's First Marriage Proposal
In Amazing Spider-Man #182 , Peter decides to take his relationship with Mary Jane to the next level and asks if she would marry him. The standard formula for superhero comics would be for the woman to obviously say yes, but not this time. Not with Mary Jane Watson.




In a stunning turn of events, Mary Jane refuses Peter's marriage proposal. She does this because of her reluctance to give up her partying lifestyle and fear of committing to one person. But of course, there's a deeper reason: Mary Jane had real trauma with marriages, not only because of her father, but also because of her sister's marriage, who was abandoned by her husband and had to raise her two children alone.
4 – Royal wedding dress


But of course later the wedding ended up taking place. In 1987, Peter Parker finally married Mary Jane in the pages of The Amazing Spider-Man Annual #21 . And it was really a historic event in Marvel comics. To commemorate the wedding of Peter Parker and Mary Jane, an actual wedding was held at Shea Stadium.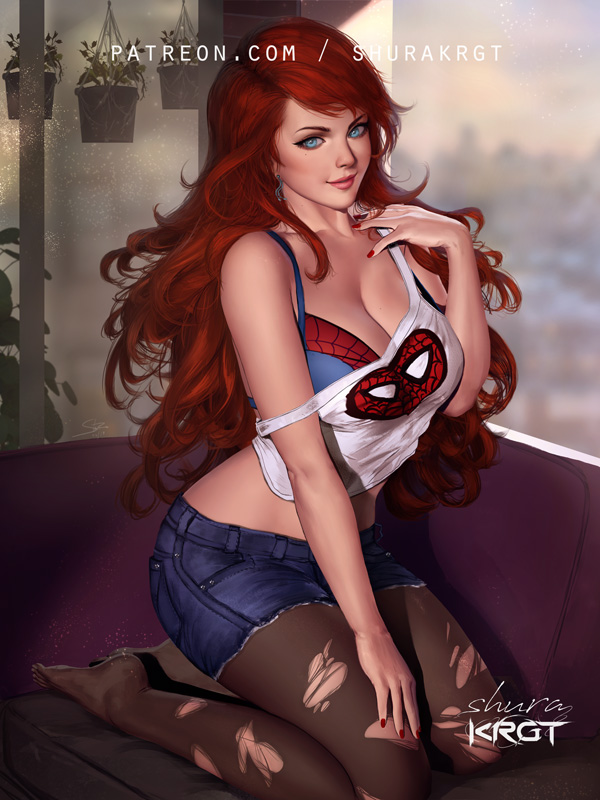 Actors were hired to portray the happy couple, and Stan Lee himself officiated at the ceremony. And yes, the wedding dress worn in the pages of the comics was the same one worn in the actual ceremony. It was created exclusively for the event.
3 – Pregnancy
During the events of the controversial Clone Saga, Ben Reilly became Spider-Man while Peter Parker hung up the webs and went on to live his married life in peace with Mary Jane. The main reason for this, of course, is because
Mary Jane was pregnant. The pregnancy lasted most of the Clone Saga, but when Mary Jane finally gave birth, she received the news that she had lost the baby: little May Parker was stillborn.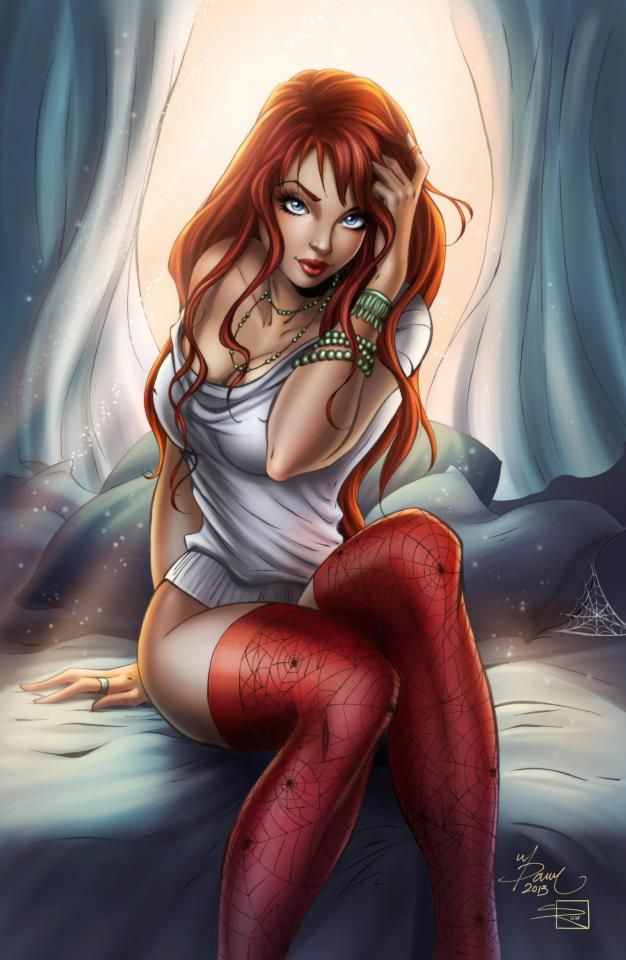 In fact, the child had been kidnapped by Alison Mongrain at the behest of Norman Osborn in order to torture the couple. However, after cooking up this idea for a few years, Marvel simply gave up on the idea and Peter and Mary Jane's daughter was left in limbo.
2 – The Pact with Mephisto
These days I was surprised by a guy who appeared on the channel furious because I called "One More Day" one of the worst Spider-Man stories. My apologies. I really got this statement wrong. In fact, this is easily THE WORST Spider-Man story. shot.
In short, Aunt May is shot, and realizing that there was no way, whether magical or technological, to save his aunt's life, Peter Parker receives a proposal from the demon Mephisto. He will save Aunt May's life in exchange for Peter and Mary Jane's wedding. I don't know what's worse about this story. The fact that Spider-Man, a superhero, LITERALLY made A PACT WITH THE DEMON, or the fact that they erased Peter and Mary Jane's wedding, one of the most remarkable events in the comics, as already shown.
1 – Cut from "The Amazing Spider-Man 2"
When the "Amazing Spider-Man" films were being produced, the decision was made to focus on the relationship between Peter and Gwen from the beginning, and bring in Mary Jane later, after Gwen's*death in the second film – following the comics.
Mary Jane would be Peter's love interest in the third Amazing Spider-Man movie, but that movie never ended up happening. But the curious thing here is that Mary Jane was actually scheduled to appear in The Amazing Spider-Man 2, played by actress Shailene Woodley.
She came to shoot several scenes, and we can even see images of some of these scenes in photographs from the film set, where she played opposite Andrew Garfield. Unfortunately, all of Mary Jane's scenes ended up being cut from the film.