All women are beautiful, but some have an exotic beauty. Something unique only to them that draws attention as we see them. We know that every woman has her beauty, but we are not here to say what is beautiful or not. It is a fact that some models, due to their unique beauty in the world, are different from others, and that is the point: to show rare beauties.
As is the case with model Mirian Njoh, who is albino, or Cipriana, who won the world with her beautiful and giant afro hair. See now some of the most beautiful women with exotic beauty, who are wonderful. Look that!
1 – Ashley Smith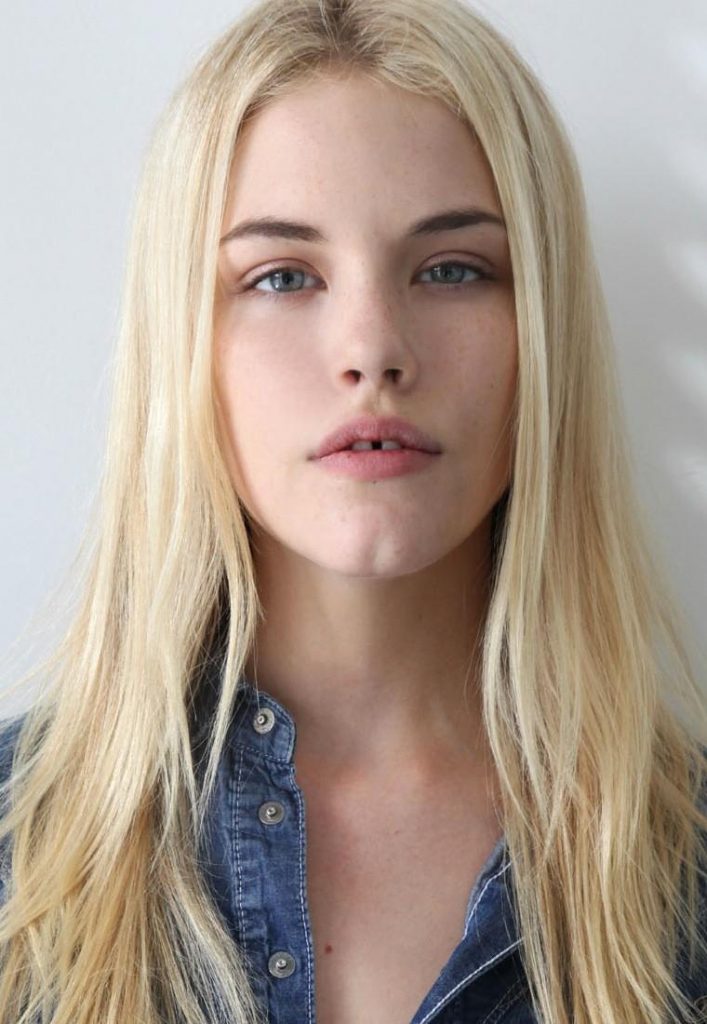 The 28-year-old model is very famous for her split teeth . And if you think it let her down, you're very wrong. Ashley managed to work for the biggest brands in the world: Prada, Chanel, Balenciaga and is currently under contract with Glamor and Vogue.
She even made an appearance in the band's music video Thirty Seconds to Mars , in the song Up In The Air . In 2015 she was announced as a rookie in the Sports Illustrated Swimsuit Issue.
Her Instagram here .
2 – Masha Tyelna
The 28-year-old Ukrainian model has a unique beauty, like everyone else on the list. Her big eyes are charming, but as a teenager she was called an " extraterrestrial " by peers.
Today the model is one of the most sought after in the world, opening shows and working for Vogue and Louis Vuitton in Paris.
Follow her on instagram .
3 – Sabina Karlsson
Another with unmistakable beauty is Sabrina. With her freckles , the 30-year-old Swedish model is a world reference. Karlsson started modeling at the age of 4, working for Vogue, Jean-Paul and Armani.
As time passed, the girl continued in the business and grew more and more. Today she continues with her contracts and still works with Levi's, Lane Bryant, River Island and many other brands.
Sabina's official Instagram .
4 – Anna Brimma
Anna is a British model with a great future, in the eyes of fashion. The young woman is one of the most promising of the British Anti Agency .
She has features on her face that make her very beautiful with a unique personality and style.
Whoever wants to see her, here is her Instagram profile .
5 – Mirian Njoh
Miriam is one of the few models in the world who are albino . She has an exotic beauty and, in addition to being a model, Miriam is also a photographer, stylist and blogger.
According to Njoh, she suffered a lot of discrimination at school for being albino and struggled a lot to be able to accept her own appearance.
Follow the girl's instagram .
6 – Cipriana Quann
The girl is so much more than meets the eye. According to Vogue magazine, she is one of the 6 brightest young women in the world.
Still, according to Vogue, she is the best dressed blogger. And according to GAP she is the influential blogger Millennial .
Cipriana has a twin sister on top of that, and her main feature is her long natural afro hair.
Cipriana's Insta here , guys.
7 – Hanne Gaby Odiele
Hanne is a 31-year-old Belgian model, she signed her first contract in 2005 with Supreme Management in New York. She later debuted on the catwalks and later appeared in Vogue features, becoming the face of Philosophy di Alberta Ferretti .
An accident put his career on hold in 2006 when a car ran a red light, breaking both of his legs . After many surgeries and time away from the catwalks, she returned to the parade. She walked for Chanel, Prada and others.
8 – Paloma Elsesser
The 27-year-old plus size London model was discovered on Instagram by makeup artist Pat McGrath.
Among her most varied works, she modeled for Nike , Mercedes-Benz and others. She appeared in super renowned magazines like American Vogue, Italian Vogue, Teen Vogue and Glamour.
Here your insta .
9 – Anna Mila
At first you won't notice anything wrong with this beautiful girl. But one minute looking at her you will realize that her beauty is unique. Her eyebrows are bushy, but she still manages to be gorgeous.
She was discovered by a model agent while shopping at a supermarket. Today the girl works for Dolce & Gabbana and Versac e.
Here 's Anna's instagram .
10 – Happy Joop
Hired by Unique Models , Felice has a beauty of her own. Her bushy eyebrows and big ears are the girl's trademark.
She parades for major brands and even young has been on the cover of magazines in the fashion world.
11 – Bawar Sisters
The three sisters are unique in the whole world. Two are twins: Lara and Mara Bawar.
Lara and Mara are albino , but their older sister Sheila is not. With this exotic beauty, the sisters are taking over the fashion world. Today they are advertising girls for Nike and Bazaar Kids .