Find out how the supermodel's face just measured for almost absolute symmetry.
According to a study by renowned cosmetic surgeon Julian De Silva, Bella Hadid holds the crown for the most beautiful woman in the world. De Silva compiled his list of top 10 women by using what is referred to as the Golden Ratio theory.
This "divine proportion" was theorized in Ancient Greece, then used during the Renaissance by esteemed artists to create perfect works of art. Relishing in modern-day time, the cosmetic surgeon has made completely different use of the rule in order to reveal which women are mathematically close to physical perfection.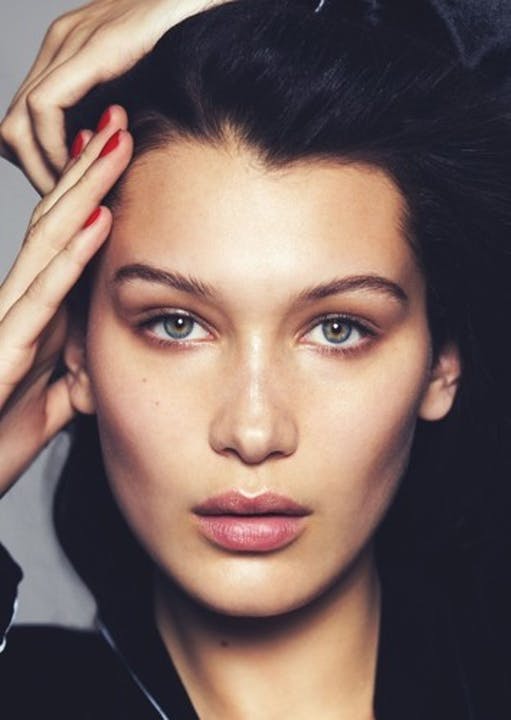 In order to calculate this golden number of beauty, De Silva based his list on a calculated measurement of the size and position of the eyes, eyebrows, nose, lips, chin and jaw. Among all the data collected, Bella Hadid ranked highest with a result of 94.35% of symmetry.
While keeping in mind that beauty is celebrated in all forms of imperfection, De Silva's list is taken in stride when considering the societal standards of cosmetic beauty. From Beyoncé to Katy Perry, check out the celebrities that made the top ten list below.