According to a Hollywood insider , Amber Heard was instructed not to appear on DC FanDome due to her legal battle with Johnny Depp . The actress was also removed from the promotion of Aquaman 2 and removed from the promotional poster.
Kathryn Arnold, an entertainment industry consultant, testified in Depp's defamation trial against his ex-wife and reported that Heard was removed from promotional events for Aquaman 2.
"Heard wasn't invited to appear on the poster or at the [DC FanDome] event and in fact they said she can't come," Arnold said.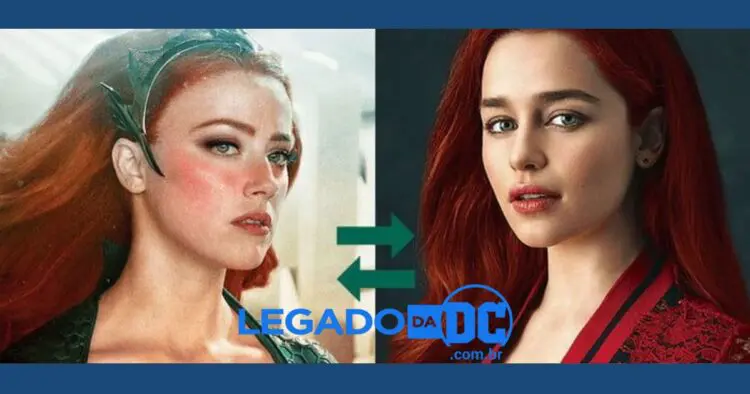 Arnold also said that, due to the commotion on social media, there was an effort by DC to completely cut Amber Heard's participation in Aquaman 2. However, the movie's big star, Jason Momoa, and director James Wan, struggled to keep it. there in the long.
"[Amber Heard's] management team struggled a lot and they [DC] ended up keeping her. Not just because of what management has done, but also because star Jason Momoa and director James Wan have committed to it," said Kathryn Arnold.
In mid-May, a petition to cut Amber Heard from Aquaman : Lost Kingdom garnered over four million signatures.
Aquaman and the Lost Kingdom was initially scheduled to be released on December 15, 2022, but now the premiere is scheduled for March 17, 2023. In the second feature of the hero, Aquaman must forge an alliance with an unlikely character in order to to protect Atlantis and the world from irreversible devastation.
Directed by James Wan, actor Jason Momoa returns to the role of Arthur Curry, the main hero. Along with him, Amber Heard plays Mera and Yahya Abdul-Mateen II continues with the role of the villain Black Manta.
The Johnny Depp and Amber Heard case
Johnny Depp and Amber Heard have been fighting in justice since 2016. Both accuse each other of violence and during the trials, the actors exposed absurd scenes, ranging from violence to threats and feces in the bed referenced by Chris Rock.
Heard, it is worth noting, has repeatedly denied allegations that he defecated in Depp's bed. "This is absolutely disgusting. I can't imagine which adult would do that," Heard said during a hearing with the British Supreme Court held in 2020.
In addition to being cut from Pirates of the Caribbean 6, Depp was also dropped from the Fantastic Beasts franchise, where he was replaced by Mads Mikkelsen. On Heard's side, a petition to cut her from Aquaman 2 has surpassed 3 million signatures .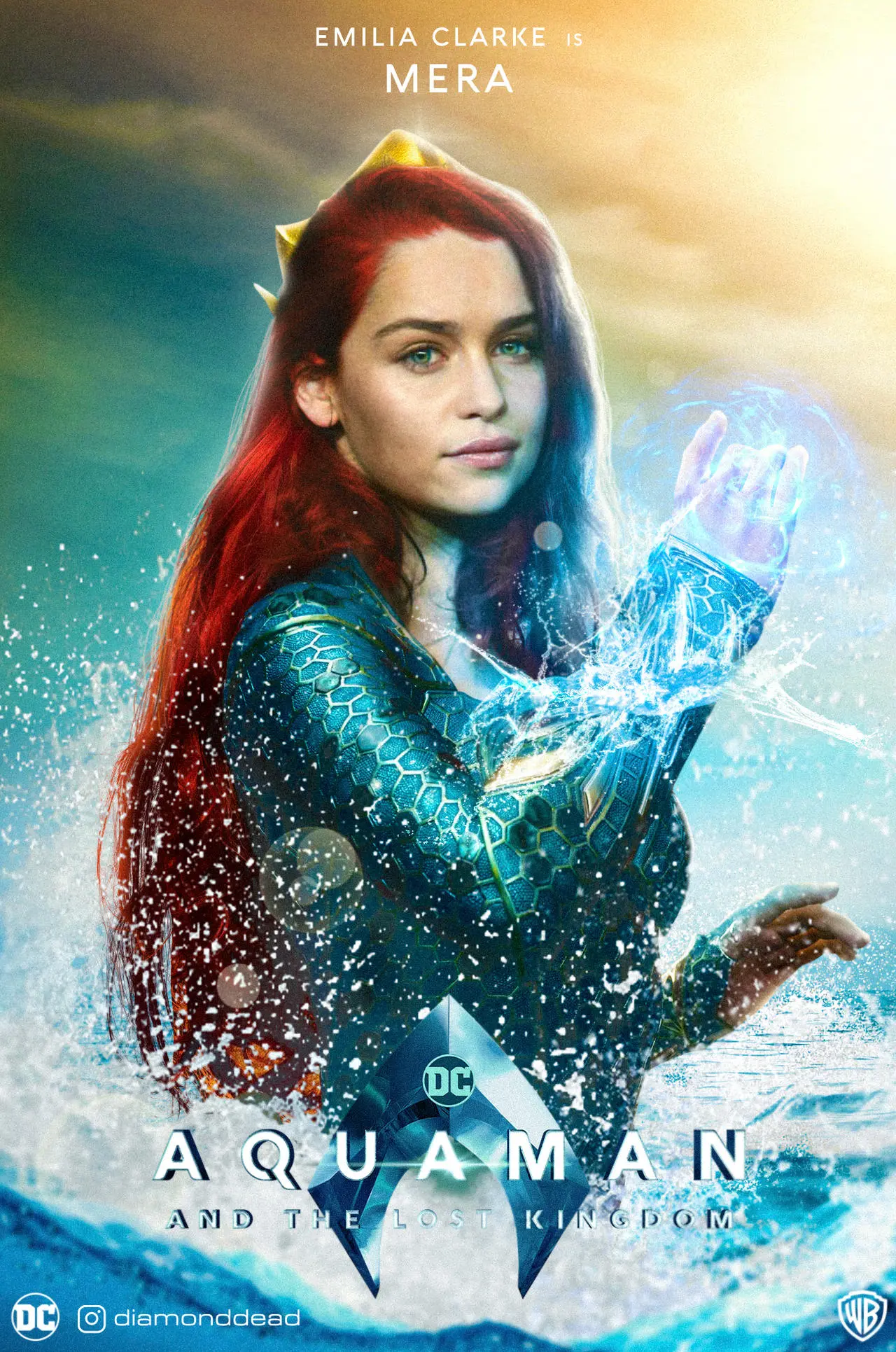 Via dc
A new fan poster imagines Emilia Clarke in the role of Mera in Aquaman and the Lost Kingdom , instead of Amber Heard. The poster comes in the midst of Johnny Depp and Heard's defamation trial. Depp is suing his ex-wife, Heard, for $50 million over an editorial she wrote for the Washington Post.
In the article, Heard claimed that she was a victim of domestic abuse, and while Depp has not been identified, his lawyers claim that it was obvious the article was about him. He denied the allegations of abusing Heard, claiming that Heard was the abuser and that her allegations had a significant impact on her career.
Meanwhile, Amber Heard is counter-suing and claims she was never physically violent with Johnny Depp , unless it was in self-defense. The trial gained significant media attention and sparked a frenzy of opinions and voices on social media.
As the trial continues, support for Heard has begun to wane. There was much clamor for her to be able to reprise her role as Mera in Aquaman 2 , despite allegations of abuse against her, while Johnny Depp was fired from the Fantastic Beasts franchise following Heard's allegations against him.
Artist diamonddead expressed sentiment against Heard with a fan poster that imagines Emilia Clarke in the role of Mera. The poster shows the Game of Thrones actress with Mera's red hair and demonstrating her water manipulation skills. Check out:
Clarke is a fan favorite among those asking for the role of Mera to be recast and this poster shows what the actress might look like in the role. While many are calling for Mera's role to be recast, it is unlikely to happen.
After all, filming on Aquaman 2 has now officially wrapped up, so swapping Heard for another actress would be a huge hassle for the studio. With that being said, social media users aren't backing down and a petition calling for Heard's dismissal from Aquaman 2 now has over 4 million signatures.
Whether Mera's role will be recast is up to the studio to decide. However, it's still intriguing to imagine other actresses who could take on the role if Heard is removed. Many want Heard fired by Warner Bros. Discovery because they are accusing her of lying and indicating that she is the aggressor.
This has yet to be proven, but the trial is starting to show gaps in its history. Fortunately, the fan art for Aquaman 2 offers a nice outlet from all the controversy and allows audiences to enjoy the franchise by reimagining it with less controversial figures.
The new Aquaman movie will transport audiences into a whole new world that can hardly be imagined. While the film's plot details are unknown, fans certainly have something exciting to look forward to next year. The film is scheduled for release on March 17, 2023.
But what about you, would you like to see Emilia Clarke as Mera? Comment in our Telegram group !
Keep following DC's Legacy and learn all about DCnautas productions.