Have you ever wondered what happened to those children you used to see on television? You're already aware that they've grown up. But do you have any idea how they look now or what they've been up to recently? Some of them have always been adorable. So everybody expected them to grow up to be beautiful teenagers, but others have happily amazed us all.
Any of these young actresses have matured beautifully and blossomed in the best way possible. Even if many child actors capture the nation's hearts at a young age thanks to their cuteness, this isn't always the case. Instead, several teenagers who became popular for their acting skills are recognized for qualities such as; Their captivating personality and how mature they seem for their generation. So, as you can guess. Here in this list, we are going to talk about the child stars who grew up to be gorgeous. Let's start the countdown.
Top 10 child stars who grew up to be gorgeous.
10. Jonathan Lipnicki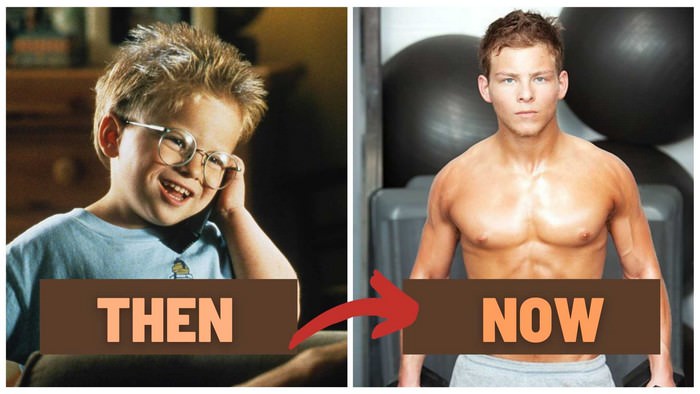 Jonathan Lipnicki was a charming child actor who was difficult to overlook with his light blond hair and bulky shades. Stuart Little, The Little Vampire, and Like Mike were only a few of the films he appeared during his career. During an interview with Today Extra in 2016, Lipnicki reflected on his career, especially his role as Ray Boyd in Jerry Maguire, in which he co-starred with Tom Cruise. Lipnicki stood out in the latter, with some reviewers claiming that he was the best thing in the movie. It's no surprise that he snatched Cruise's heart before Zellweger's character.
9. Michelle Trachtenberg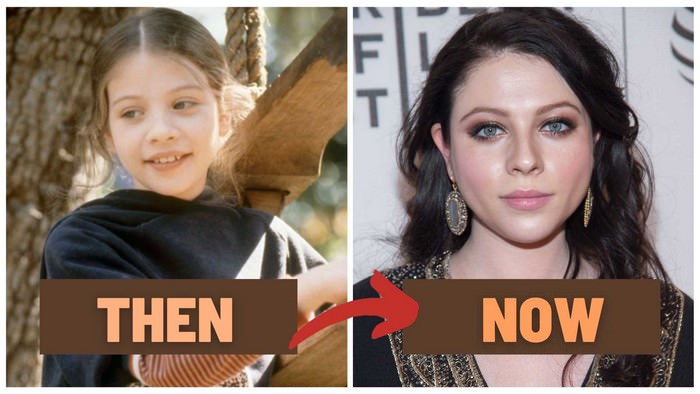 Trachtenberg is someone that we can all bow down to. We've seen Trachtenberg develop up into the stunning lady she is today; From her days as a little girl on Buffy the Vampire Slayer and Harriet the Spy to her current role as Queen Georgina on Gossip Girl. Unlike many of her contemporaries, Michelle Trachtenberg did not have to become a gossip sensation or a paparazzi darling to establish herself as one of Hollywood's most sought-after actresses.
In only a few short years, she went from pretty kid star to severe actress, bringing nice girls all over the world something to look up to. She has had a lot of fun portraying various roles along the way; From a teenage detective in the kiddie feature film "Harriet the Spy" to a butt-kicking girl in the classic "Buffy the Vampire Slayer".
8. Bella Thorne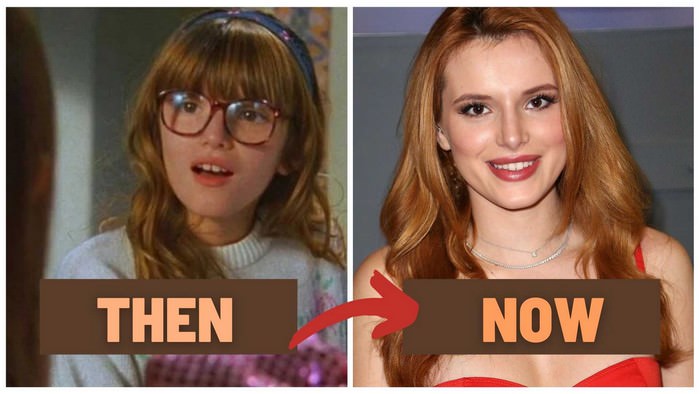 The most beautiful girl now Bella Thorne, was born in Pembroke Pines, Florida, on October 8, 1997. And she was raised in an Irish, Italian, and Cuban household. When the potential star was only six weeks old, she posed for the first time in a photoshoot for Parents magazine. Thorne has been seen in international magazines and print ads for Barbie, Target, and Ralph Lauren ever since. She has starred in over 40 advertising campaigns, including those for KFC and Texas Instruments. Thorne was first diagnosed with dyslexia when she was in kindergarten.
Her family wanted to stay home and raise her instead of sending her to school. Because she found it impossible to cope with other children making fun of her disability. Thorne told American Cheerleader magazine in 2010 that she conquered dyslexia by absorbing everything she could get her hands on, including the cereal box stickers. Thorne made an uncredited appearance in the Farrelly Brothers satire film "Stuck on You" after relocating to California to try acting full-time.
Bella Thorne captivated adolescent fans with her perky attitude and relatable onscreen charisma even before she began acting. She was an experienced model before she started acting. Before she said her first words, the aspiring actress was included in a cover spread; And she overcame a developmental disorder to pursue her acting aspirations. Bella brought us incredible films such as "Duff," "Assassination Nation," and "The Babysitter," among others.
7. Nicola Peltz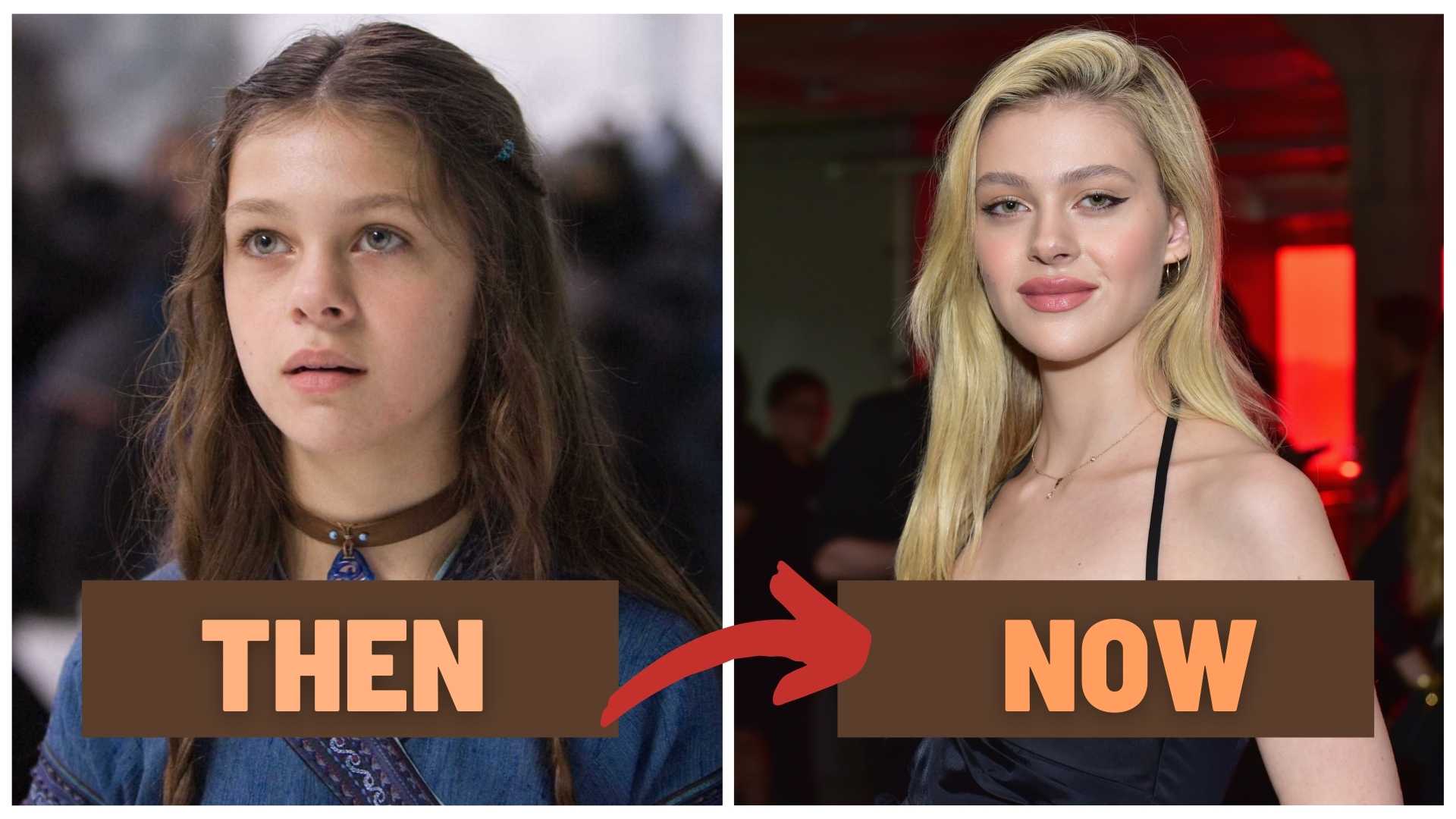 Both of Nicola Peltz's parents were very competitive in their respective fields. Nelson Peltz, her father, was a billionaire businessman, and Claudia Peltz, her mother, was a model. Her acting career started when she was 11 years old. When she landed a part in Danny DeVito and Mathew Broderick's Christmas comedy "Deck the Halls". Following that, she made her Broadway debut in "Blackbird" at the Manhattan Theatre, opposite Jeff Daniels. M. Night Shyamalan's family adventure "The Last Airbender" gave her her first big part as Katara, the female protagonist.
Unfortunately, not all of the publicity was positive; The film received general acclaim from critics. And was awarded the Razzie Awards for Worst Picture, Worst Director, and Worst Screenplay of the Year. Peltz was later nominated for a Razzie Award for Worst Supporting Actress. Peltz's most high-profile appearance to date, as Mark Wahlberg's daughter in "Transformers; Age of Extinction," helped her breakthrough to a far larger audience. Peltz began getting a lot of public interest when he replaced Megan Fox as the action series' biggest eye-catching.
6. Chloë Grace Moretz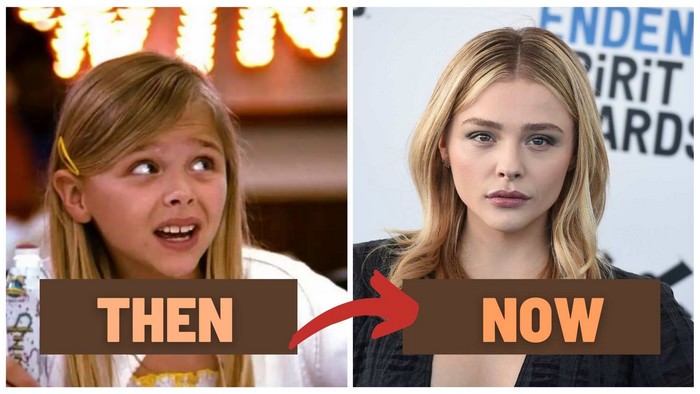 Pre-teen actress Chloe Grace Moretz, like; Dakota Fanning before her, earned critical acclaim for her mature, confident roles in films like; "The Amityville Horror," "500 Days of Summer," and "Kick-Ass". She was already performing parts on television shows when she was not even ten years old.
She quickly moved on to more horror films, such as; "The Eye," after the reboot of "Amityville," which demonstrated her ability to handle dark content. Chloe developed into a convincing young actress in films as diverse as the vampire drama; "Let Me In" and the hit comedy sequel "Neighbors 2: Sorority Rising". Generating enough followers that leading roles in a critical and commercial blowout remake of Stephen King's "Carrie" and Louis CK's notorious unpublished "I Love You, Daddy" had almost no effect on her career.
5. Elle Fanning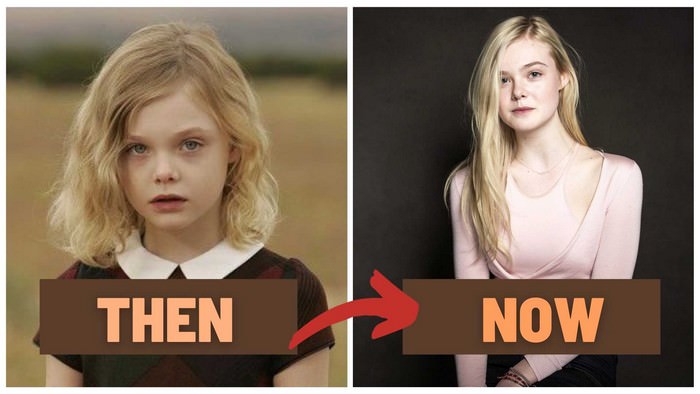 Elle Fanning, who was once identified as Dakota's younger sister; Soon made a name for herself when she starred in films such as Babel and Somewhere as a kid. No matter how endearing she was as a kid, there's no doubt she seemed clumsy. But as an adult, we could easily see her succeeding as a model if she weren't concentrating on acting.
Elle Fanning, who began her acting career before her third birthday, continued in the footsteps of her older sister, Dakota Fanning, by being a well-known actor. The latter took on difficult positions regardless of her age. Though she starred in a number of family films. Fanning's adult responsibilities were more complex, beginning with a minor part as her sister's younger self in "I Am Sam". She landed roles on a host of hard-hitting TV shows including; "CSI: Miami" and "Law & Order: Special Victims Unit". After portraying a hell-raising toddler in the broad family sitcom "Daddy Day Care," before progressing to widely praised dramas like "Babel," "Reservation Lane," and "The Curious Case of Benjamin Button".
Elle had quickly identified herself as a rising star with a promising future after stepping out of her sister's shadow and launching her own career. Fanning developed herself as a versatile actress with parts in films spanning from the fantasy; "Maleficent" to historical dramas "20th Century Women" to Ben Affleck's Prohibition-era crime thriller "Live By Night".
4. Dakota Fanning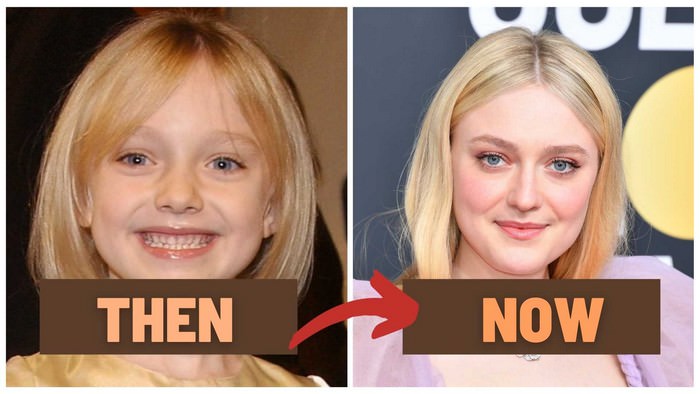 Dakota Fanning is an American actress. She was born in Georgia on February 23, 1994. She gained fame when she was seven years old for her role as Lucy Dawson in the drama film I Am Sam (2001). For which she was nominated for a Screen Actors Guild Award at the age of eight, making her the youngest candidate in SAG history. She also starred in the movies Uptown Girls (2003), The Cat in the Hat (2003), Man on Fire (2004), War of the Worlds (2005), Dreamer (2005) etc. It is no wonder that she is talented from childhood.
Dakota always wanted to be an actress. In 1999, at the age of five, she began her professional acting career. Dakota started her acting career in tiny local plays at the Towne Lake Arts Center in Woodstock, Georgia, where she and her family resided. Her output was well-received. Dakota has performed a host of voice-over parts in animation productions, including an English language version of My Neighbor Totoro and Family Guy, in addition to her live-action work.
3. Kristen Stewart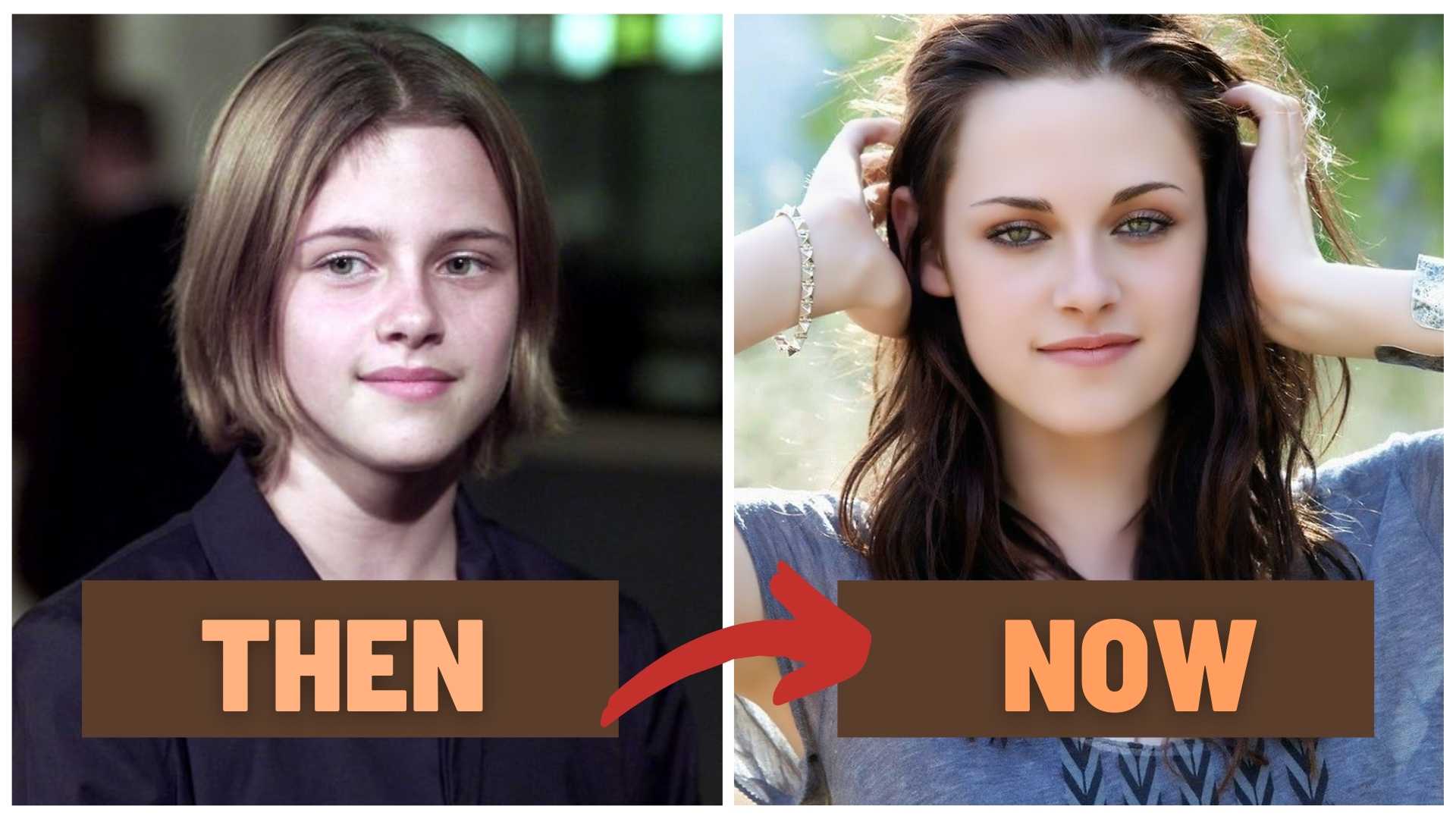 Kristen Stewart was really transformed into a young star for the first time when she appeared in Panic Room. And her performance in that film stuck out for all the right reasons. Stewart used to play roles that preferred to remain in the background as a child. But now that she is an adult, she is such a beautiful woman that she can't conceal it. Kristen Stewart is well known to mass viewers as Bella Swan in the "Twilight Saga".
Still, she has had a diverse and critically acclaimed career. As the star of indie and arthouse films such as "Into the Wild" (2007), "The Runaways" (2010), "Clouds of Sils Maria," and "Lizzie" (2018). Kristen Jaymes Stewart was born in Los Angeles, California, on April 9, 1990. Stewart originally planned to follow in her parents' path. But a performance in a school play when she was eight years old caught the eye of a casting agent, who cast her in a non-speaking part in the Disney Channel film "The Thirteenth Year".
Stewart's performance as Bella Swan, the heroine of the romantic-fantasy franchise "The Twilight Saga", catapulted her back into the public eye. The blockbuster series, which spanned five films and began with 2008's "Twilight" and ended with "The Twilight Saga: Breaking Dawn – Part 2" (2012), made Stewart a household name and Hollywood's highest-earning actress in 2010, despite mixed reviews from critics and fans. She received positive reviews for Greg Mottola's comedy "Adventureland" (2009), and in-between "Twilight" roles, she worked on indie films such as "Welcome to the Rileys" (2010), for which she won a BAFTA Rising Star Award.
2. Natalie Portman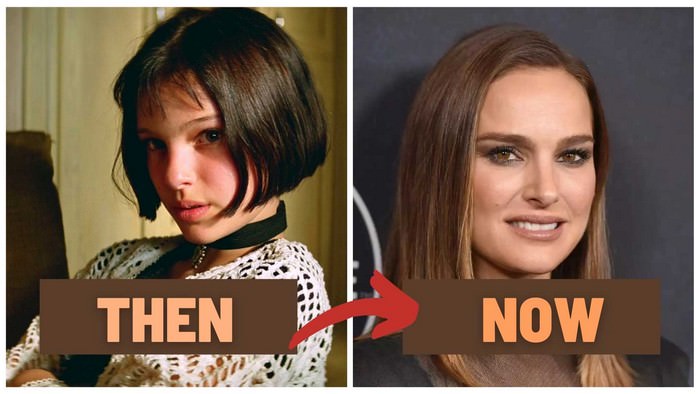 Natalie Portman, praised as a "young prodigy" for her outstanding performances in Luc Besson's "The Professional" and Michael Mann's "Heat", eluded the "kid star curse" and soared to fame in her twenties. Also, as a child, Portman's desire to portray fragile old souls echoed her own balanced, socially evolved persona, as well as her capacity to plan her career and deliberately pick positions.
Before being a sci-fi pin-up as regal queen Padme Amidala in the "Star Wars" prequel trilogy, she won a Golden Globe nomination for her performance in "Anywhere But Here" as the level-headed daughter of flighty single mom Susan Sarandon. Portman's screen appeal as an inspired, intelligent, and irresistibly cute screen star was evidenced in her occasional forays into the mega-blockbuster territory, including Kenneth Branagh's "Thor" and "V for Vendetta".
Portman maintained her "acclaimed actor" reputation throughout her career, with Golden Globe-winning performances in Mike Nichols' "Closer" and Oscar-winning performances in Darren Aronofsky's "Black Swan", as well as work in smaller films like Zach Braff's "Garden State," where her charisma, emotional accessibility, and increasing dramatic ability made her one of the most marketable youngsters.
1. Emma Watson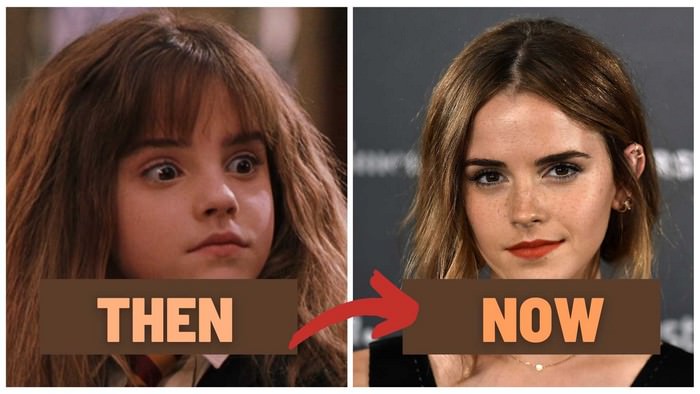 Emma Watson, who rose to fame as Hermione Granger in all eight "Harry Potter" film adaptations. She was one of the few actors who managed to maintain a secure, regular existence while being one of the franchise's most well-known and highest-paid performers. Her rapid rise to celebrity was nothing short of extraordinary.
Watson was cast as a co-star in "Harry Potter and the Sorcerer's Stone" at the age of 9. Despite having no previous acting experience, and was launched into international stardom in her first feature. Her performance as the bossy, know-it-all Hermione was flawless, so it's no wonder that she was cast in the role. She became a fixture at fashion shows in her late teens. And she often appeared at red carpet ceremonies swathed in haute couture. Burberry, the British design company, took note of Watson and signed her up as the brand's latest face.
The multi-dimensional star successfully found her way through modern cinema. Going on from her star-making appearance of high-profile star turns in Biblical epic fantasy; "Noah" and "Beauty and the Beast". With a desirable modeling deal underneath her name and worldwide recognition successfully made her way into modern cinema.