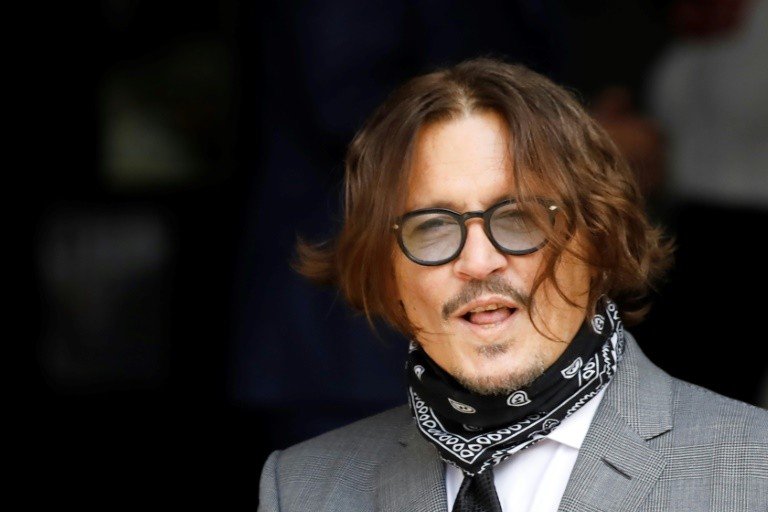 Actor Johnny Depp came to accumulate US$ 650 million (more than R$ 3.1 billion) in the account throughout his career, but lost all the money with his high expenses and the financial mismanagement of his team, according to information from Monet Magazine.
According to the report, the revelation was made by the actor in a court in London, as part of the long legal process involving his divorce from actress Amber Heard, who accuses him of an abusive relationship – he denies the allegations.
"Since the second and third 'Pirates of the Caribbean,' I've made $650 million – and that seems like an absurd number. When I fired [my former agent], I got the information that not only had I lost the $650 million, but I had $100 million in the hole because they hadn't paid my fees to the government for 17 years." told the actor during the trial.
According to the DailyMail newspaper, part of Depp's debts is related to several real estate investments made in recent years – in 2017, he revealed that he spent more than 60 million euros (R$ 369 million) on properties.
The various court cases involving Johnny Depp and Amber Heard have been all over the news over the last several months as both parties spoke out about their experiences as well as filed lots of paperwork. Most of the Heard/Depp back and forth was about what went awry during the course of their marriage and how it was publicly perceived; however, Depp also spoke out about another previous topic of interest: How he'd lost a large sum of money.
Prior to the court case against The Sun, another major story that had captured the attention of the public was that of Johnny Depp's fortune, a large number he'd amassed over his time in blockbusters such as Pirates of the Caribbean and Alice in Wonderland, but also through a healthy career prior in roles like Edward Scissorhands, 21 Jump Street and What's Eating Gilbert Grape. Depp has admitted that apparently he lost the $650 million he'd made during his career and owed another $100 million in taxes thanks to alleged mismanagement from his former business managers. He said in court:
It was put to me this way, because I had no idea about money or amounts of money. Since Pirates [of the Caribbean] 2 and 3, I had – and this is ludicrous to have to state, it's quite embarrassing – apparently I had made $650 million, and when I sacked them, for the right reasons, I had not only lost $650 million, but I was $100 million in the hole because they had not paid the government my taxes for 17 years.
The news came back into the limelight as part of Johnny Depp's public court testimony about his relationship with ex-wife Amber Heard, who noted (via The Guardian) the stress from learning about his reduced finances was present ahead of an alleged incident between the two, who were married at the time. The allegations are at the heart of a second lawsuit in the US after Heard alleged Depp got violent and threw a champagne bottle and Depp says body cam footage from police who showed up at their abode reveals otherwise.
Those two countersuits have a lot of money involved, as Johnny Depp is suing Amber Heard for $50 million. She, in turn, sued the Pirates of the Caribbean actor for $100 million. The recent lawsuits are not the only legalities Johnny Depp has faced in recent years. Notably, in 2017 and later, the actor was involved in lawsuits over this alleged money mismanagement. Those suits and countersuits alleged on Depp's end that his management team had mismanaged his money, while his former management team alleged that Johnny Depp's wild spending was the root cause of his financial woes.
We do know that Johnny Depp spent a lot of money over the last few years. There's the legendary story claiming he spent $3 million to shoot Hunter S. Thompson's ashes into the sky; Depp himself actually claims $5 million. Another report around the same time alleged that Johnny Depp spent around $2 million per month on various expenses, including a reported $200,000 a month for private planes. Another report said the actor spent "hundreds of thousands" a year to employ a sound engineer to feed him lines on movie sets.
He may have blown through or lost a significant chunk of money, but Johnny Depp still did have some big paydays afterward. He appeared in the Fantastic Beasts and Where to Find Them franchise and despite being asked to step down from the third movie, allegedly did still receive his full payday. It's unclear what his workload will look like moving forward or where his finances stand after months in court, either.