Popstar Rihanna and A$AP Rocky 's son was born on May 13 in Los Angeles (USA). According to information from TMZ , the boy's parents managed to keep the birth secret for a week.
What could be seen in the last few days was a great expectation around Rihanna 's management and little information was shared in the international press.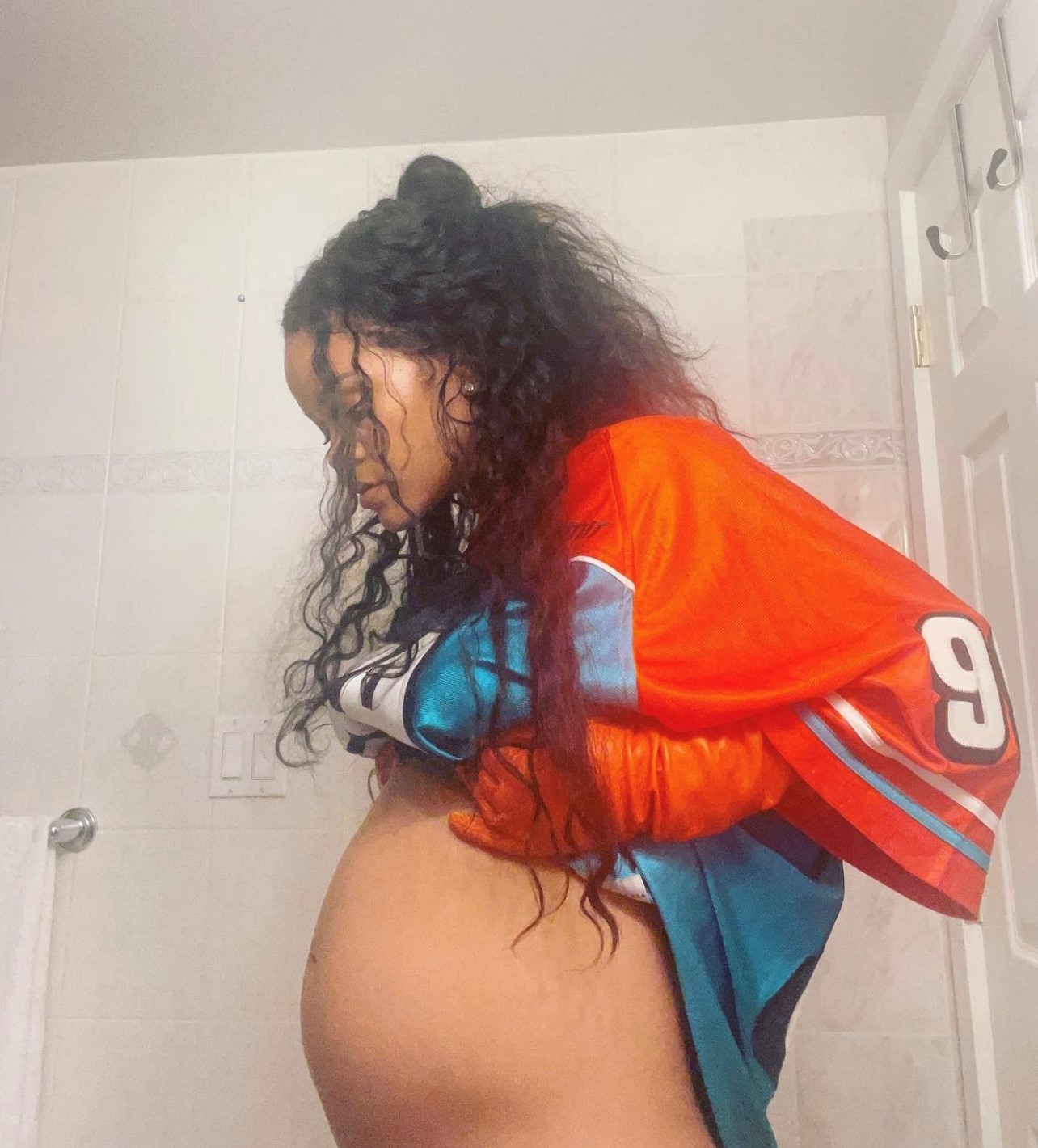 He was born! After a pregnancy in which she broke all standards by choosing maternity looks beyond fashionistas, Rihanna gave birth to her first child with A$AP Rocky in the United States. According to international tabloids, the birth, supposedly of a boy, took place on the 13th, but the news was only released now. The child's name has not yet been revealed.
In January of this year, Rihanna revealed that she was pregnant with the rapper, when the couple was spotted during a walk through the streets of New York. In a few seconds, the revelation became one of the most talked about of the day on the internet, earning the second place of the "current topics" on Twitter.
And RiRi's look to show off her new silhouette couldn't be more fashionista: leaving her growing belly on display, she appeared aboard a Chanel vintage pink coat (part of the winter 1996 collection) combined with Chanel jeans and accessories and Christian Lacroix.
Fashion and celebrity photographer Miles Diggs, also known as Diggzy, was the one who captured the couple walking hand in hand through the New York streets as snow fell around them. In one of the clicks, the rapper kisses his girlfriend's head.
This will be the first child for the couple, who first tied the knot in November 2020. Earlier that year, Rihanna told British Vogue that she envisioned having "three or four" children within the next 10 years. Meanwhile, A$AP Rocky described Rihanna as the "love of her life" for GQ.
ASAP Rocky and Rihanna (Photo: Miles Diggs, @Diggzy, Shutterstock)
At the end of 2021, rumors emerged that the singer was pregnant, but all were denied by the singer at the time.
"Rihanna is pregnant, she has a huge belly and it's showing. I'm so excited," a source, who saw Rihanna exiting a private jet at the airport, told MTO News.
Rihanna shows off pregnancy with fashionista pink look
Pregnant with her firstborn, Rihanna stars on the cover of Vogue America
After controversy, Rihanna does skincare with sunglasses and fans comment: "full and fashionista"
A second source reportedly reached out to the same portal and shared more information about the star's pregnancy: "The staff at her home have been told that drinking or smoking is not allowed. [Rihanna] is pregnant and wants to bring her baby into a safe environment. healthy."
A source tells ET that Rihanna brought forth a child kid in Los Angeles with A$AP close by, and that the family is presently resting at her Los Angeles home.
"They have not left each other's side," the source says of the couple. "They are excited. She's been anticipating parenthood for quite a while. This young man will have the best child style."
As indicated by the source, the couple is wanting to make a trip to New York so that A$AP's family can meet his child, and Rihanna desires to fly in her family from Barbados to New York too. As per TMZ, who was first to report the news, Rihanna conceived an offspring on May 13 in Los Angeles.
Rihanna uncovered her pregnancy with dazzling photographs of her and A$AP walking however his old neighborhood – – Harlem, New York – – in January. The 34-year-old artist uncovered her child knock in an open pink coat, decorating her gut with gems and showing sweet PDA with the 33-year-old rapper. A source told ET at the time that the couple felt exceptionally honored that they're having a child together, and that they previously viewed themselves as a family, however having a child together made that bond much more grounded.
"They appreciated staying quiet about the pregnancy however long they could, yet they're excited to have the option to impart the news to their fans," the source said.
From that point forward, Rihanna has been brandishing astounding maternity design, looking easily glitz while flaunting her child knock.
Rihanna and A$AP have been dating starting around 2020, and in May, A$AP called Rihanna his first love in a meeting with GQ.
"Connections are] such a great deal better when you got the One," he told the magazine. "She adds up to presumably, similar to, 1,000,000 of different ones."
"I think when you know, you know. She's the One," he added.
Rihanna has likewise made its an obvious fact that she needs to be a mother. In her 2018 Vogue interview, she discussed what kind of parent she would be.
"I won't have the option to take my eyes off my child," she said. "I know that generally about myself. They must power me to enlist a caretaker."
In March 2020, she let British Vogue know that she needed three or four children when she was 42 – – regardless of an accomplice.
"I feel like society causes me need to feel like, 'Gracious, you failed to understand the situation… ' They decrease you as a mother in the event that there's not a father in your children's lives," she told the magazine. "In any case, the main thing that matters is satisfaction, that is the main solid connection between a parent and a youngster. That is the main thing that can bring up a youngster genuinely, is love."
Shoe designer Amina Muaddi denied that she was having an affair with Rihanna's partner A$AP Rocky in a statement posted to social media Friday.
Muaddi, who's worked with the pop icon in the past, was responding to a rumor that spread quickly on social media this week. It comes as the A$AP and Rih, who began publicly dating in 2020, are expecting their first child together.
"I've always believed that an unfounded lie spread on social media doesn't deserve any response or clarification, especially one that is so vile," the designer began in a lengthy statement shared on Twitter and Instagram Story. "I initially assumed that this fake gossip — fabricated with such malicious intent — would not be taken seriously."
Rihanna and ASAP Rocky attend the Off-White Womenswear Fall/Winter 2022/2023 show. Pascal Le Segretain/Getty Images
"However in the last 24h, I've been reminded that we live in a society that is so quick to speak on topics regardless of factual basis and that nothing is off limits," Muaddi continued. "Not even during what should be one of the most beautiful and celebrated times in one's life."
The shoe designer said that's why she's decided "to speak up as this is not only directed towards me but it is related to people I have a great amount of respect and affection for. While Rih is continuing to live her serene, best-dressed pregnancy life and I go back to my business – I wish everyone a beautiful Easter weekend."
Muaddi was responding to a now-deleted tweet, viewed by Insider, sent out Thursday by a user with the handle, @LOUIS_via_ROMA.
It read, "Rihanna & ASAP Rocky have split. Rihanna broke up with him after she caught him cheating with shoe designer Amina Muaddi." By Friday, the tweet had more than 2,000 retweets and more than 16,400 likes on the platform.
Although it's not clear how often Muaddi has helped style Rihanna in the past, on Wednesday, the designer shared photos of Rihanna on Instagram, wearing her shoes.