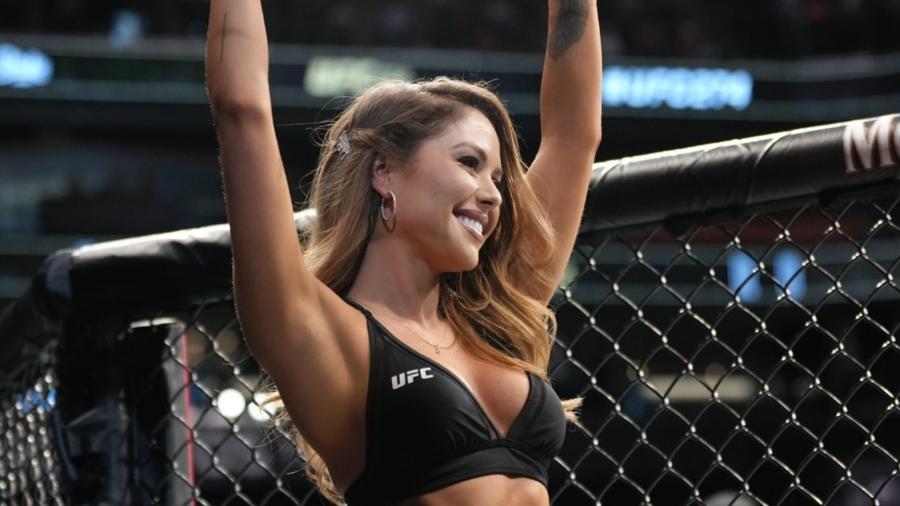 A known face in the UFC since 2011, ring girl Brittney Palmer has a higher income than the fighters who made the main event of UFC 274, Charles do Bronx and Justin Gaethje, who was submitted by the Brazilian in the first round, last Saturday.
According to British newspaper The Sun, the 34-year-old model has a net worth of £4 million, while Do Bronx has £2 million and Gaethje, 3. million pounds (R$ 18.9 million). Information from the specialized press indicates that ring girls earn US$ 5,000 (almost R$ 26,000) per UFC event.
'I could rip off an arm that wouldn't make the weight', detonates Do Bronx
The publication points out that Palmer's wealth should skyrocket, as she opened an account on OnlyFans, a platform that allows subscribers to have access to exclusive photos and videos.
The model, who first appeared in the UFC in 2011, was on the cover of Playboy in 2012, has become one of the most recognizable faces in the sport and has been named Ring Girl of the Year three times, in 2012, 2013 and 2020.
In addition to her work as a ring girl and her OnlyFans account, Palmer is an artist and charges more than £20,000 for her paintings. Among those portrayed are McGregor, Jimy Hendrix, Bob Marley and David Bowie.